GIVE ME THAT MOUNTAIN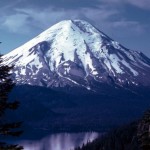 I woke up early this morning to a burning project. You know how every once in a while something pops into your beady, little brain while you are sleeping and you wake up thinking, "This is the most important thing in the world. I've got to get it done today." Well, here I go. I've got a project and I've motivated to finish it. I am writing out my 30 year plan.
I was reading last night before I went off to sleep about planning, goal setting, and dreaming big. Donald Miller, author of Blue Like Jazz says you should live your life as if you were writing a movie script.  Maybe that played into it but at 4:45AM my eyes popped open and something in me said, "You've got a 90th birthday coming up. You've better start planning." Hence, my 30 year plan.
Now I'm just starting so I don't want to share any details just yet but I will let you know, there will be a big shebang and you are all invited. I p
The truth is that real emotional, spiritual, and mental health involves staying in the moment, living one day at a time, and treating each day as if it were your last. But it's not. Or at least I don't know that it is. What I do know is that there is a lot of Kingdom work to be done. There are hurting people that I know that still need to hear that Jesus loves them. I have kids, and grand kids, and by that time, maybe great grand kids, that I have some influence over and responsibility to. "For the gifts and calling of God is irrevocable." (Romans 11:29) There just isn't a place for me to pull down the sign, hang up my cleats and say, "I'm done."lan to run 5 miles that day and if it's not too hot (in mid-July. Put it on your calendar.) play a little tennis. I also want Doris to get her hair done and put on something kind of cute. (Sorry, TMI) The point of the whole thing is, I'm making some plans. And it will be here before I know it.
Now that can be a little discouraging. Don't get me wrong, sitting on the beach in the Bahamas or lounging by the pool in Bimini sounds good to me. But is also incredibly exciting. God will not be finished with me until the very day He takes me home. He has things for me to do and the energy and resources to do them. So….
I'm making out my 30 year plan today. And if the next 30 is as adventuresome as the last, I can't wait to see it.  "Now therefore, give me this mountain… Joshua 14:12"  (Caleb at age 85.)